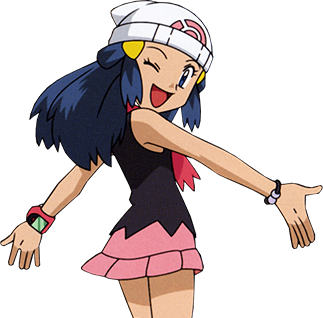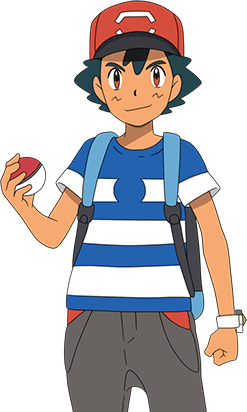 Pokemon Online Games!
Pokemon Reborn is a free to play
Pokemon MMORPG (massively multiplayer online role playing game)
where you explore mysterious areas, hunt for rare Pokémon and
level up alongside your friends.
Never ending game!
News & updates
Top players
Promo

Anniversary Event:

Congratulations 4th Anniversary of Pokemon Reborn, We are a community of 42k+ trainers.
4x Battle Experience Event with Legendary Promos, Golden Darkrai, and Glitter Cresselia.
New Bonus Pokemon - GlitterMagikarp at Shop now with a 50% discount!
Updates:

Trainer maximum pokemon level increased from 75,000 to 120,000 for Mega pokemon and 100,000 for the rest pokemon.
Battle balanced and bugs fixed (including event coins).
Trainer maximum cash increased from $2,147,483,648 to $99,999,999,999,999.
Gradient effect added on the username at the home screen.
Automated promo system implemented.
Battle bot detection was implemented.
Missing player activity on the online players list fixed.
Updated and enhanced the game server and source engine for better performance.
Bug Bounty Contest
-
https://pkmnreborn.com/forums/viewthread.php?id=421
Expect more promos, giveaways, and random events in the game.
Collection Contest starting soon.
Staff Application opening soon.
Note:
To every trainer, all of your suggestions are appreciated and loved. Thank you for helping our community grow bigger and better.


Congratulations Duskers, we are a community for 22k+ users now! Thank you all of the users for playing this RPG and making it a successful game.
Over the course of the last few months after the New Year event, a no. of updates and gameplay balancing took place but not many of them were announced.
The updates are:
Balancing of coins in GC Minigames.
Fixed some bug with Auction House, Tax reduced to negligible.
Fixed the bug causing some of the pokemon not having moves other than default 4 moves.
Missing moves of certain Pokemon were updated.
Chat fullscreen layout bug fixed.
Pokemon team header updated.
Minor bugs with Gestures, Delete Trade, etc were fixed.
Wishing Well coins increased.
Pokedex bug fixed.
The BattlePoints shop is now removed.
Instead of it, Battlepoints items are now available in Mart.co.
Slow Loading issues for certain users was fixed.
We have now Self Assign role in the Discord server.
For new users a Pokemon Reborn: Fandom guide is launched
https://pkmnreborn.fandom.com
Contest for Pokemon Reborn 22k Users,
Reborn Contest #10 : Prize - Glitter Moltres
Once again, Thank you, everyone, for playing this game and keeping it alive!


Contest :
12k Members Contest
https://pkmnreborn.com/forums/viewthread.php?id=334
Mining Updates :
Introduced new Mining Level.
Based on your mining exp you can get additional rewards like coins and cash, while mining.
Battle Updates :
Added 605 Pokemon moves.
Replaced your current pokemon moves by Tackle, Scratch, Growl and Quick Attack
Now your pokemon can only learn the moves based on their species.
Updated certain battle bugs/glitches.
Map Update :
Pokemon in the maps are updated hourly.
That means every hour your encounter unique pokemon.
Only
Premium users
have access to Dragon & Fairy type maps.
Introduced Route-Book Map Guide feature.
Added Pokeball list in Maps.
Game Updates :
Chatbox lag bug fixed.
Chatroom abuse filter updated.
Updated coming soon :
Game layout update.
Minimap avatars fix.
Upgraded site server.

Hey
Dusker
s,
Finally, the long-awaited update is out. A new
battle system
with a responsive layout has been released. It is still in BETA phase which means it is being worked on and might have some bugs.
Now, a trainer cannot leave battle until the battle is won or his/her all-party pokemon faint. You can run from the battle but the chances depend upon your and opponents Pokemon HP, Level and fainted pokemon. Battle items like (Antidote) can be used from Backpack.
Bugs with Pokemon Move has also been fixed (Especially when Recover move used to reduce hp rather than increasing).
Gameplay Update:
Gradient is a no longer an equipable item.
User account sharing glitch has been fixed.
Contest ends when we hit 9.5k users -
https://pkmnreborn.com/forums/viewthread.php?id=254
An Affiliate program has been launched -
https://pkmnreborn.com/forums/viewthread.php?id=285
Rules Update:
You can use more than 1 account on Hitdown.
You can also share your FB page/ Youtube channel link om Chat & Forums. (Note: No spamming/flooding and make sure you are not advertising other RPGs)
Some updates being worked on,
New Evolution System
Updated Game Corner (Replace Points/Event Coins game with Battle points or Cash)
Forum Credits will be used to unlock User Titles
Storyline Adventure Map

Hey Reborn Players,
Sorry for the delay in announcements.

But now claim your prize from Secret Santa, a new special event of Pokemon treasure is introduced and also if you didn't really noticed Santa's Shop is up aswell.

These events will up until 31st December.
Good Luck and Merry Christmas!

Collection Contest has been started and the collection of Pokemon -
Munchlax
ends after 20 days. Winning Prize is Eternal Munchlax.
Good Luck!
Few Updates-
Game layout updated, The menus are more responsive.
Forum layout redesigned.
Clan Reward (Specific Swap) - Pokemon ->
Drownzee, Tauros, Mareep, Meditite, Munna, Sandile, Klefki added & Munchlax, Mr. Mime are removed from the swap.
We are also planning to add a wiki section and recreate the game layout. I need your suggestion over here
https://pkmnreborn.com/forums/viewthread.php?id=203

EternalRaikou