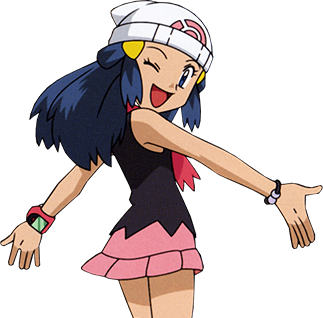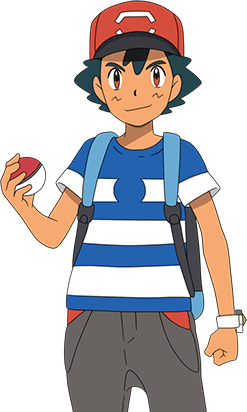 Collection Contest Event!
Collection Contest of Pokemon Munchlax is
up, Collect as many Munchlax and get a rare bonus promo FREE Eternal Munchlax.
Ends soon!
News & updates
Top players
PROMO

Hey
Dusker
s,
Finally, the long-awaited update is out. A new
battle system
with a responsive layout has been released. It is still in BETA phase which means it is being worked on and might have some bugs.
Now, a trainer cannot leave battle until the battle is won or his/her all-party pokemon faint. You can run from the battle but the chances depend upon your and opponents Pokemon HP, Level and fainted pokemon. Battle items like (Antidote) can be used from Backpack.
Bugs with Pokemon Move has also been fixed (Especially when Recover move used to reduce hp rather than increasing).
Gameplay Update:
Gradient is a no longer an equipable item.
User account sharing glitch has been fixed.
Contest ends when we hit 9.5k users -
https://pkmnreborn.com/forums/viewthread.php?id=254
An Affiliate program has been launched -
https://pkmnreborn.com/forums/viewthread.php?id=285
Rules Update:
You can use more than 1 account on Hitdown.
You can also share your FB page/ Youtube channel link om Chat & Forums. (Note: No spamming/flooding and make sure you are not advertising other RPGs)
Some updates being worked on,
New Evolution System
Updated Game Corner (Replace Points/Event Coins game with Battle points or Cash)
Forum Credits will be used to unlock User Titles
Storyline Adventure Map

Hey Reborn Players,
Sorry for the delay in announcements.

But now claim your prize from Secret Santa, a new special event of Pokemon treasure is introduced and also if you didn't really noticed Santa's Shop is up aswell.

These events will up until 31st December.
Good Luck and Merry Christmas!

Collection Contest has been started and the collection of Pokemon -
Munchlax
ends after 20 days. Winning Prize is Eternal Munchlax.
Good Luck!
Few Updates-
Game layout updated, The menus are more responsive.
Forum layout redesigned.
Clan Reward (Specific Swap) - Pokemon ->
Drownzee, Tauros, Mareep, Meditite, Munna, Sandile, Klefki added & Munchlax, Mr. Mime are removed from the swap.
We are also planning to add a wiki section and recreate the game layout. I need your suggestion over here
https://pkmnreborn.com/forums/viewthread.php?id=203

Staff Promotion!
Forum Moderator -
Ashperdue & Danovlowsima
Chat Moderator -
Phoenix, Doctorblaze & Zeref
Congratulations.
Halloween Event ends on 7th November.
For more info. regarding event refer
https://pkmnreborn.com/forums/viewthread.php?id=172
Updates :-
Event Candies bug in Battle is fixed.
We are recording user activities on this game, So they can be rewarded as per their game-play duration. This might result in slower server response but it will be fixed soon.
Witch Shop pokemons will be updated in next 24 hours.
Thank you!

Hey Reborn Trainers,
Announcements -
Pokemon Reborn Contest #6
has ended. Congratulations to the winners and the prizes has be transferred to your account.
The game community has reached more than 5,600 trainers.
As the RPG is growing rapidly we have opened the Staff Application's again for the Chatroom Moderator. You can apply here ->
https://pkmnreborn.com/forums/viewthread.php?id=165
Also, we are working on the all new game layout which will be released soon & I request you to help us regarding the
MAP QUEST Mode
.
Few Updates -
Maps tiles has been updated.
Now you will return to the position of the map from where the wild battle started.
*The complete map user movement system has been replaced. It has been made more realistic and will give you the feel of Gameboy on Web-Browser.
500 Server Error issue is fixed.
Terms and Conditions are updated, Kindly read them!

Hello Reborn Trainers,
Congratulations,
Pokemon Reborn has more than 5,000 trainers now.
Here is a 5,000 users contest with great prizes for you.
Link-
http://pkmnreborn.com/forums/viewthread.php?id=148
Note-
Shop now 50% discount valid till limited time only!

FrostFlareon